It's easy to envy a footballer but sometimes, just sometimes, things happen to them that makes you glad you aren't one.
Indeed, here at Rush Football we've taken a look at when things went wrong on players' debuts and so, with that in mind, here's the best, or worst, five…
Emmanuel Frimpong (Barnsley)
Frimpong has a knack for terrible debuts; a red card in his first match for Arsenal is one of a number of reasons that he ended up at Barnsley in 2014. Emmanuel kicked off his time at Barnsley by insulting the club and looking grumpy at a kit photoshoot. But he wasn't done there, and during his debut against Sheffield Wednesday, he decided that opposition player Chris Maguire failed to 'stay dench' and so had no other option but to 'Frimpong' him, twice. And that was that, within half hour he had racked up another debut red card and only went on to play another 8 times for Barnsley.
Jason Crowe (Arsenal)
Picture the scene, Arsenal take on Birmingham in the League Cup, the match goes into extra-time, Wenger turns to the subs bench in search of a saviour to break the deadlock, and spots 19-year-old Jason Crowe. He looks nervous but has shown potential and is surely worth the risk, the manager tells him to warm up. The teenager waits at the touchline for the ball to go out of play. It does, and the referee signals for the sub to take place. On jogs young Jason. However, thirty-three seconds into this monumental event in his career he performs a crunching tackle and is shown red. This is still to this day the fastest debut sending off in English football history. Jason Crowe never played for Arsenal again, understandably, as there are streakers who have spent more time on the pitch than him.
Stanley Milton (Halifax)
It's 1934, Halifax Town travel to Stockport County with high hopes. Halifax do not have their usual goalkeeper available so opt to give the new boy, Stanley Milton, an opportunity to prove himself on the big stage. The first half did not go well for Stanley as Halifax headed back to the dressing room 2-0 down, not great, but brilliant compared to what happens in the second half… Milton managed to concede an additional eleven goals, helping Halifax to achieve an impressive 13-0 loss.
Ali Dia (Southampton)
Saints manager Graeme Souness picks up his phone and on the other end is none other than World Player of the Year 1995, George Weah, who goes on to highly recommend his cousin, Ali Dia. Except it wasn't George Weah, and Ali Dia was not good at playing football. But Souness didn't know this yet, and, instead of fact-checking, snapped Dia up on a month-long contract. Fast forward and, despite only training once with the team, Dia was called upon as a substitute against Leeds after Matt Le Tissier came off injured. Dia's performance was described as "comical" by Le Tissier and unsurprisingly Dia himself was subbed off after 53 minutes on the pitch. It is safe to say that Souness realised his mistake pretty quickly, and within the week Dia was released and went on to play for non-league Gateshead.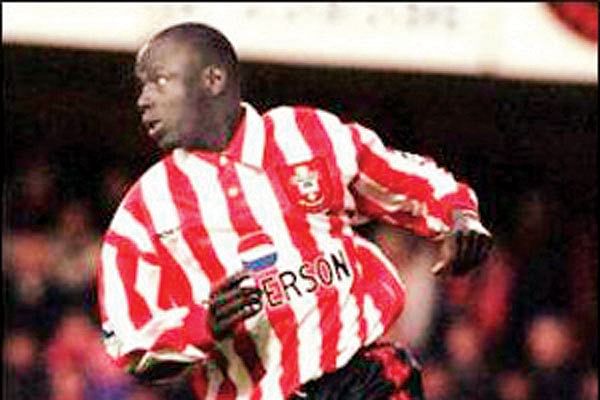 Jonathan Woodgate (Real Madrid)
Woodgate had a successful time at Newcastle United, but nobody expected Real Madrid to fork out £13.4 million for him in 2004. However, due to injuries, he did not make his debut at the Santiago Bernabéu until a year later, in 2005, against Athletic Bilbao. On reflection, the unfortunate injuries were probably a sign that Woodgate should never have played for the Spanish giants, and this was confirmed by his nightmare debut. Jonathan bagged himself an own goal and a red card, arguably the two worst things you can do as a defender, especially on your first game for the club. Consequently, he only played another 8 games for Madrid before retreating home to England via a loan spell at Middlesbrough.